The history of cooperation with the SBPCh group began in the spring of 2015 at the initiative of the group leaders - Katya Volkova, Anton Kurilchik and our creative developer Mikhail Grigoriev.




The first concert
«Три миллиарда ватт»


During preparation, we focused on two wow points. The first was related to the group's encore - we hung several microphones over the hall, and at the moment the group left the stage, a measuring scale in the form of an arrow and a digital counter of three billion watts appeared on the screen. People shouted and applauded that the microphones specially suspended above the hall were fixing, and the arrow moved towards the maximum value - after which the group went back to the stage.

The second point is the transformation of the graphics of the most popular at that time SBPCh song "Нельзя сказать короче". Photos taken in a photo booth before the start of the concert were displayed on the screen, and people recognized themselves. Using faceTracking algorithms and triangulation, the software made spectacular transitions from one face to another.




Graphics

A unique generative graphics is prepared for each track, taking into account the general concept of the performance. At the same time, this is a visual show that is never fully written in timecode, excluding any improvisation. The band plays live and sometimes in different lineups, so the sound and arrangements of the tracks change from performance to performance. Graphics are audio dependent.

The combination of various programmable and generative content allows you to get the desired dynamics within a given style. In one gig, Unity, Processing, OpenFrameworks, or pure GLSL can be used simultaneously. The choice of specific technologies usually depends on the idea, task and the speed of its possible implementation.

Graphics and light


One of the greatest advances in concert design over the years is the combination of on-screen visual graphics and lighting effects. Everything works in tandem. The art director of the group, Katya Volkova, is responsible for the set design, prescribes the script (mood, colors, dynamics, accents), coordinating the work between the light artist Sergey Pankovets and Misha.


«Концерт, чтобы вы танцевали»


For 4 years we have done more than 20 concerts with SBPCH. Almost every concert is a new concept, which we try to play, while remaining in the general style of the group.

The last performance of the group on May 18 at Izvestia Hall was called "Концерт, чтобы вы танцевали." Therefore, the graphics were subordinated to this motto - it was necessary to maintain the general mood of fun and recklessness. The graphics had to be dynamic, vivid, responsive to the movements of the group and visitors.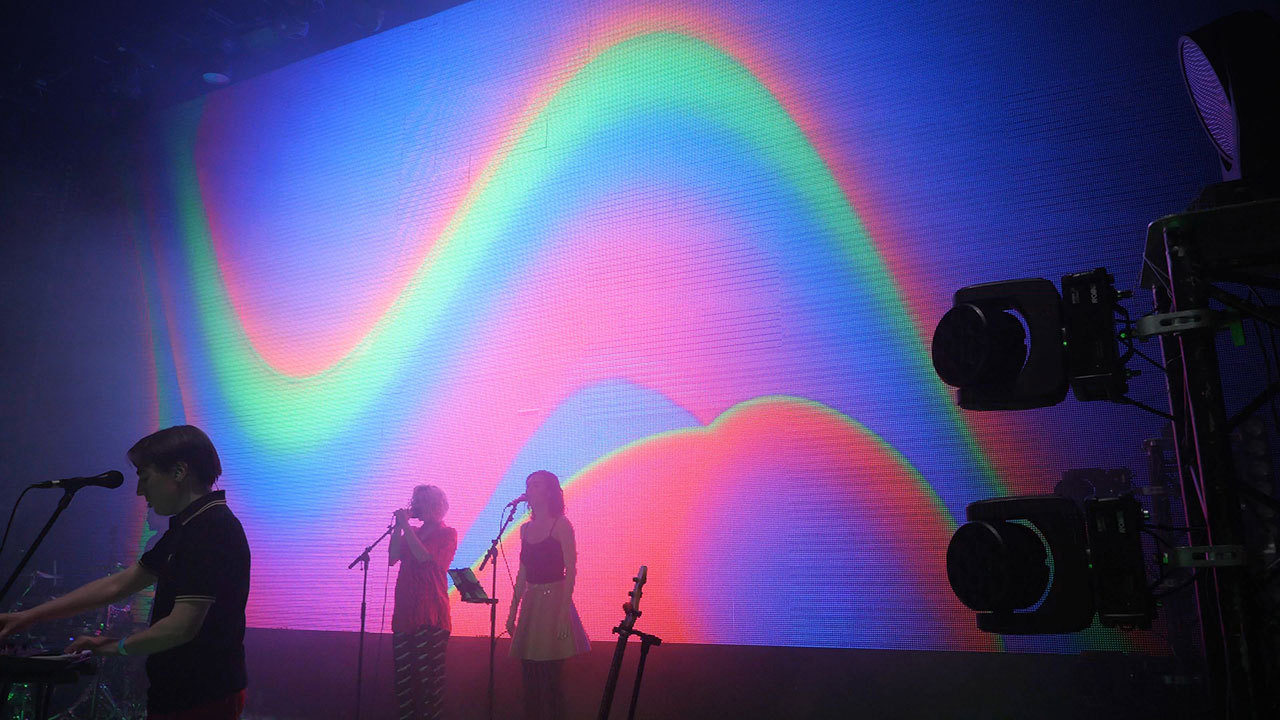 Misha Grigoriev (Luna Park Creative Developer, SBP4 VJ)
Sergey Pankovets (SBP4,light designer)
Anton Kurilchik ( SBP4, president)
Katya Volkova ( SBP4, director)
Kirill Ivanov (SBP4, frontman)
Zhenya Borzykh (SBP4, vocal)
Stas Astakhov (SBP4, bass guitar)
Anton Khabibulin ( SBP4, guitar)
Oleg Zanin ( SBP4, drums)
Rostik Kundik (SBP4, sound engineer )
Featured work: